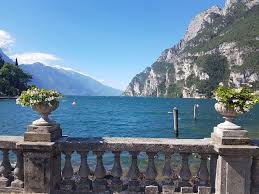 There are many reasons why Italy is a wonderful holiday destination. For one, the country is teeming of good foods to go with adventure and history. If you are planning for a vacation in this country in Southern Europe, here are some of the best things to do:
Ride a vintage Vespa in Tuscany
When visiting the streets of Florence and the Tuscan countryside, you will experience the feel of the wind as you watch the olive trees, rolling hills, vineyards and Tuscany homes as you pass by. And, there is no better way to experience all that through the use of a vintage Vespa.
While you are not Gregory Peck and your passenger is not Audrey Hepburn, but you will feel like you are in 1953 while riding those two-wheeled toys. Don't worry because you don't need a special license to drive a Vespa, as long as it is 49cc or less.
Go Truffle Hunting
If you truly want a unique adventure in Italy, you can go truffle hunting in the wild. Truffles are that earthy goodness that can be dug on the ground by a trained truffle dog. You can try hunting truffles in Bologna and Emilia Romagna where local tour operators can provide you with this outdoor hunting adventure.
After truffle hunting, your local tour operator will arrange a delicious dinner at a local restaurant where they can expect the great dishes Italy is famous for and of course, a taste of the truffles they found.
Enjoy the Ferry Network
When you visit Lake Garda, you will enjoy its ferry network that connects the picturesque towns that is in Italy's largest lake. Feel more relaxed as you travel by ferry and enjoy the unique views of the lake.
Visit Sirmione as this is most popular of southern Lake Garda. The stunning town offers great hotels, restaurants, shops, and so on.
Spend time in the Wineries in Tuscany
Tuscany is popular for its wines and a visit to some Chianti wineries will just complete your European holiday tour.
Visit the 10th oldest winery in the region which is Antinori, but also try some of the well-established and historical Chianti Classico appellations that are made with Trebbiano, Canaiolo, Sangiovese, Malvasia.
Walk in Rome
How about a free walking tour in one of the most popular city in Italy – Rome. When you walk around the town, you will be able to learn more about the history of the city from a local. The free walking tour has three different runs such as the Vatican tour that is scheduled from Monday to Saturday at 10 am; the Colosseum tour which can also be done from Monday to Saturday at 10 am; and the City tour that has a Sunday schedule at 10 am. Each tour last for two hours.