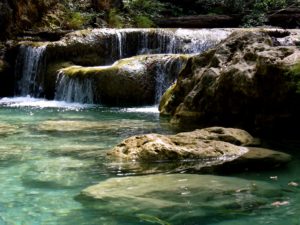 If you enjoy great outdoors, then there are very exciting outdoor destinations that you should consider in your next leisure travel plan. Escape to the secluded islands and tropical beaches is surely a place you want to experience with your special someone. Couples will love to explore these heck out these beautiful national park destinations.
Dry Tortugas National Park
The Florida Keys are known for the white sandy beaches of the Key West. Here you will find the Dry Tortugas National Park, a place of great beauty, history and solitude. You can take a ferry or a seaplane to get to this destination. It is home to Fort Jefferson, a massive but unfinished coastal fortress in the Americas. You can schedule a day trip or camp out and spend the night under the stars.
The real attraction of this national park is the 16-acre reef located offshore that is perfect for snorkelling and the occasional dolphin sightings. The Dry Tortugas National Park is a definite add to your bucket list.
Erawan National Park
Erawan National Park offers an unbelievable and dreamlike experience like no other. Located in Thailand's Kanchanaburi Province, this national park is home for the famous Erawan Falls.
A misty emerald waterfall features 7 tiers that are accessed via trails and footbridges. You will love the rich natural attraction of leafy forests, unique limestone caves filled with natural stalactite and stalagmite formations, and several trails frequently used by elephants, boar, and deer. You can take a dip in one of the turquoise pools the falls are famous for and enjoy the beautiful surrounding.